Turkey has a diverse landscape. From the ruins of the Roman Empire to the untouched landscape of Asia Minor, each area in Turkey presents opportunities and prospects for residential real estate investments. The combination of beautiful landscape and ample opportunity often makes Turkey a favorite destination among property investors. It offers a good investment climate as the country's economy is growing at a steady pace. Residential real estate in Turkey is a good source of earnings and profit for both foreign nationals and Turkish citizens.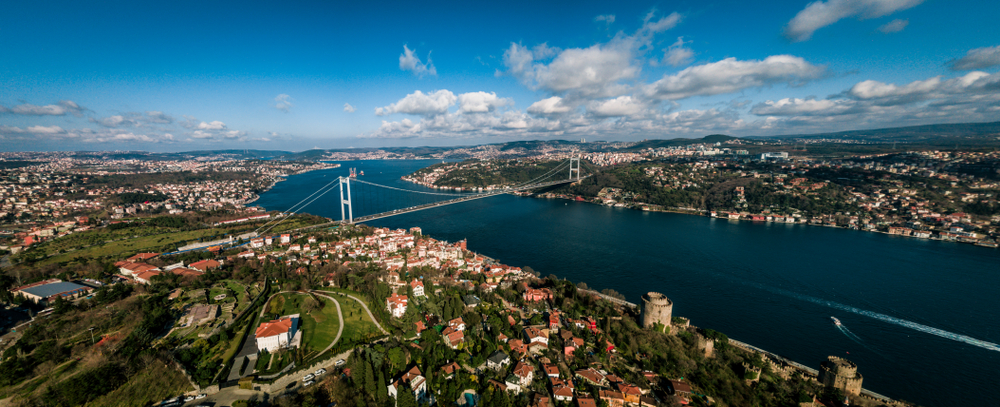 In the last decade, the real estate market of Turkey has witnessed numerous residential developments. Most of these developments are focused on providing a comfortable living environment for Turkish people. Now, it is easier to find and buy luxury villas, condominiums and apartments all over the country at highly discounted rates. In addition, there are also several other types of real estate properties available for purchase from the developers and architects.
There are several factors that contribute to the increase in demand for real estate in the country. One of the main reasons is the rise in tourism in the country. Every year, many tourists from different parts of the world visit Turkey to spend their vacations. In addition, Turkey is a very preferred tourist destination for European countries due to its temperate climate and great hospitality.
A large number of developments have been initiated to cater the demands of tourists and investors. Apart from this, the government has done many developments to make the country a safe investment option. For instance, the nationwide construction and development program has been launched to strengthen the economy and make it more secure. As a part of this program, the Turkish Investment Development Agency has approved various projects including the facilities of tourism in the country. Furthermore, to encourage residential investment, the government has introduced several measures including tax reductions and subsidies in the real estate sector.
The Turkish government has a policy of encouraging the growth of residential properties. A large number of individuals and companies are looking forward to develop residential properties in the country. They offer attractive schemes such as discounted rent and freehold purchase to encourage people to invest in residential real estate. Moreover, the government encourages people to settle in Turkey by offering schemes such as the residence permit program, which allows them to reside in the country without any requirement to obtain a visa.
Residential real estate development in Turkey is taking place in a planned way and it is expected that in future, the country will attract a large number of overseas investors. Many foreign investors are attracted to invest in Turkey due to the moderate climate and the relative stability that the country enjoys compared to other parts of the region. It is also believed that Turkish citizens enjoy their lifestyle and the country are one of the most economically and socially stable in the region.
If you are thinking of investing in Turkey, it is important to know about the current housing market in the country. The real estate developers offer lucrative and attractive schemes to potential buyers. Investors can choose from a variety of houses and apartments according to their requirements and budget. The major construction and housing development projects include the development of roads, apartment complexes, villas and condominiums. There are several upcoming projects including residential high-rise towers in Istanbul and development of commercial spaces in Antalya.
Residential real estate investment in Turkey is a good option for people who want to live in a country that is vibrant, dynamic and secure. However, investing in real estate requires good planning and wise decisions. People who wish to make a profit from the investment should always buy properties at the right location. They should avoid purchasing properties at a highly lucrative location if they don't have the required expertise and financial resources to develop the property. In order to minimize risks and increase the chances of making a profit, people should always seek help from experienced real estate agents who are familiar with the region.